Welcome to Duo practice
for Midwifery!
Welkom bij Duo praktijk voor verloskunde!
What can you expect from us?
We're committed midwives and aim to be in tune with you and your partner as much as we can, so that we can offer you exactly what you need. You'll get all the space you need to make your own choices; we like to think along with you. Because we have a small team of three permanent midwives and a lot of time during  the check-ups we can get to know each other well.
We make sure you'll get the most up to date information to make your decisions about prenatal screening, healthy eating and living, maternity care and birth, amongst others. We will discuss all the options with you: where you wish to give birth, at home or at the hospital, in a bath or on a birthing chair, with or without pain relief. You decide for yourself, we're right next to you and are there for you. We take care of the right way to guide you, if need be also with other healthcare providers.
If you live in the area of Halfweg, Zwanenburg, Spaarndam, Haarlem, Boesingheliede or Lijnden then you can register with our Midwifery practice for the guidance of your pregnancy, delivery and maternity period.
We have consultation hours at locations in Haarlem, Zwanenburg and Spaarndam. If  you are interested in our ways of working, or would you like to get acquainted first, please contact us!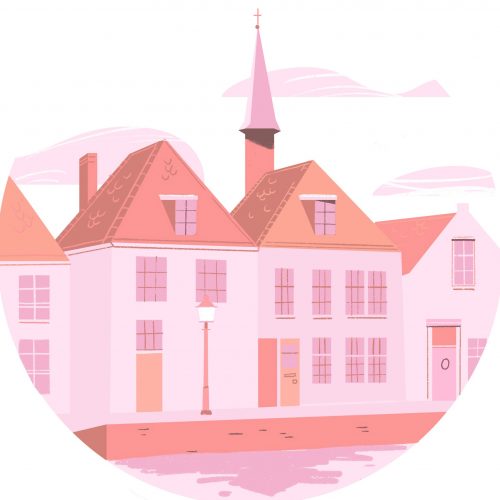 Medisch centrum Spaarndam
Ringweg 32
2064 KK Spaarndam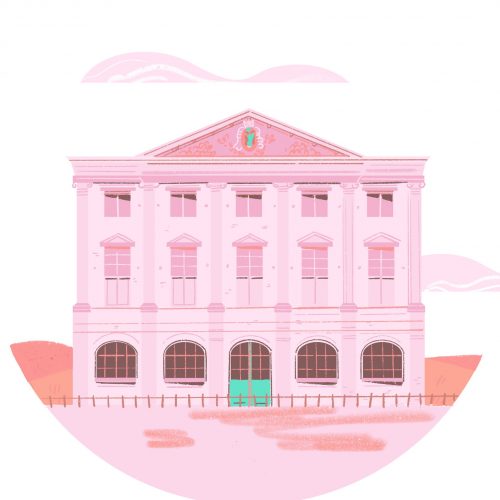 Main location and postal address
Domineeslaan 91D
1161 BW Zwanenburg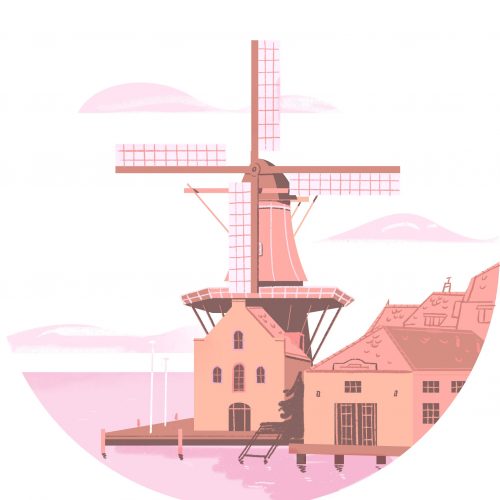 Gezondheidscentrum de Koningin
Koninginneweg 31
2012 GJ Haarlem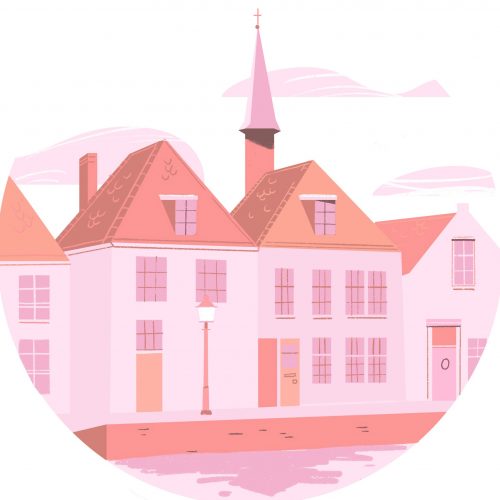 Medisch centrum Spaarndam
Ringweg 32
2064 KK Spaarndam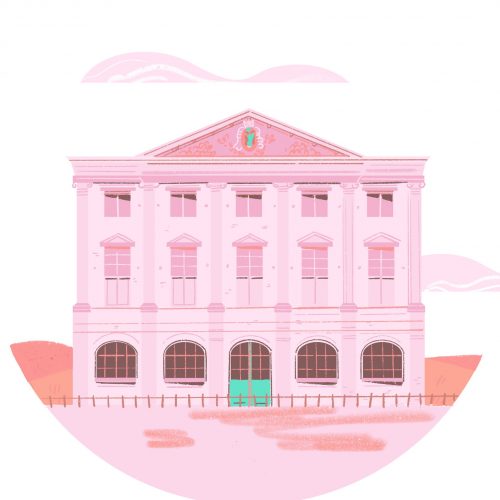 Main location and postal address
Domineeslaan 91D
1161 BW Zwanenburg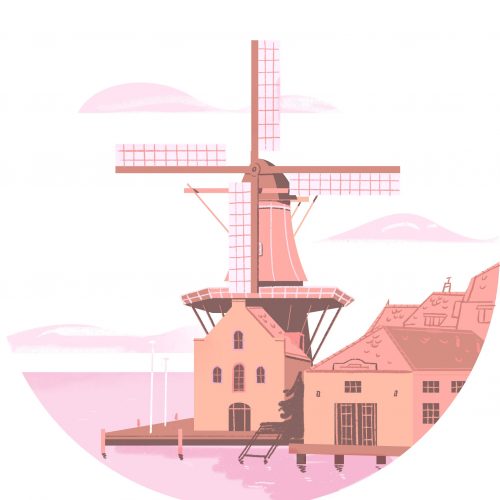 Gezondheidscentrum de Koningin
Koninginneweg 31
2012 GJ Haarlem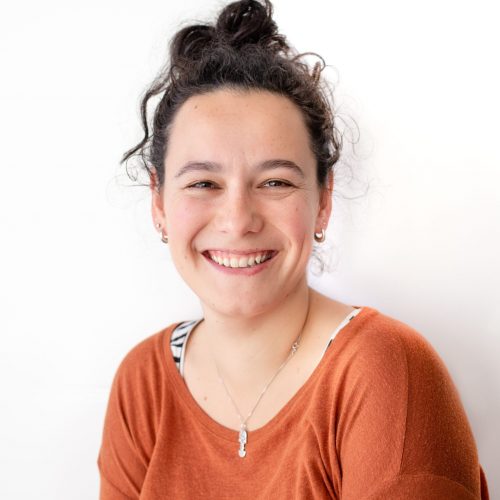 De tijd lijkt voorbij te vliegen, want ondertussen ben ik alweer 13 jaar verloskundige. En al sinds 2007 is Duo mijn praktijk. Ik had het voorrecht om deze praktijk op te starten in 2007. Het is altijd mijn wens geweest om een kleine praktijk te hebben, omdat ik weet dat dit de beste mogelijkheden geeft om zorg te leveren die zo goed mogelijk aansluit bij de persoonlijke wens van jou als zwangere. Het begeleiden van een bevalling blijft een bijzonder moment, ik vind het fantastisch als het ons lukt om je terug te laten kijken met trots en zelfvertrouwen op dit bijzondere moment in je leven.
BIG-nummer: 29065697603

Ik ben sinds 2013 werkzaam als verloskundige. Een zogeheten laatbloeier, want eerder studeerde ik Kunst en Economie en was ik werkzaam in de culturele sector. Samen met mijn partner maak ik elk jaar een mooie reis, tijdens een van die reizen heb ik besloten om mijn wens om verloskundige te worden te verwezenlijken. 4 jaar later studeerde ik af en heb ik als waarneemster mijn eerste solo thuisbevalling bij Duo gedaan! Sinds 2017 ben ik maat en vorm ik samen met Elisabeth een duo. Ik vind het fijn om veel tijd te hebben voor jou als cliënt, dat geeft ook mij het gevoel dat jullie tot je recht komen en dat alles bespreekbaar is.
BIG-nummer: 49917258803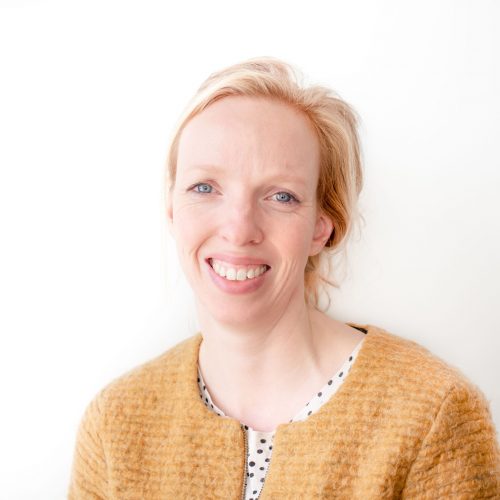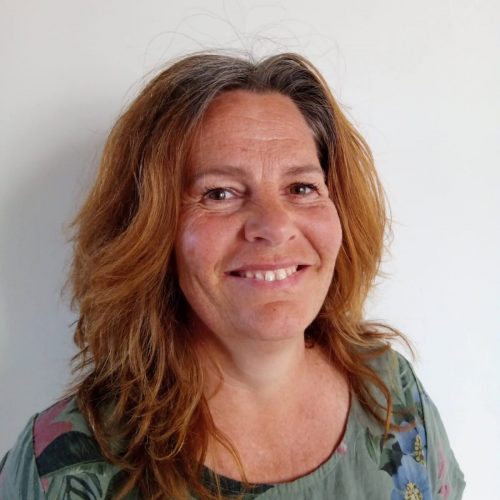 Ik ben verloskundige sinds 1990 en heb in die jaren veel zien veranderen in de beleving rond zwangerschap, bevalling en ouderschap. Wat echter helemaal niet verandert, is de behoefte aan iemand die er voor je is, die naar je luistert en je ziet. Die de touwtjes in handen neemt als jij ze los kunt of wilt laten. Ik vind het geweldig om nu bij Duo te werken en die persoon voor jullie te kunnen zijn. Met tijd en aandacht voor dat wat het belangrijk is.
Ik heb een aardige rugzak met ervaring in een eigen verloskundigen praktijk in Haarlem en 14 jaar als verloskundige werken in dienst van het AMC en daarna het Spaarne Gasthuis.
Daarnaast begeleid ik, in een eigen praktijk, vrouwen (en soms mannen) die heel angstig zijn voor de bevalling of een nare ervaring rondom een eerdere bevalling hebben gehad.
BIG-nummer: 29028516703
Pregnancy
During your pregnancy we'll discuss all the important subjects to prepare you for the birth, motherhood, the changes in your life and the postpartum period. We think it's important to work with you and your partner to find out what you want, what's important to you, and what you need for you to trust your body during this special period.
As a practice, we have decided to stay small, which also means that we schedule extra time during our consultation hours. Of course it may happen that you have more to discuss during your appointment, in which case we are happy to schedule some extra time for you.
The first ultrasound will be planned around 10 weeks, after your first check-up. This will take place at one of our partner ultrasound centres in the area.
Topics that will be discussed:
Experiencing your pregnancy, uncertainties, emotions, parenthood

Prenatal screening

options such as the NIPT, the combined test and the 20 weeks ultrasound.

Decisions on breastfeeding and formula feeding

Practical choices such as postnatal care, the recognition of the unborn child and parental authority

Choices about birth locations; at home or at the hospital

We will discuss your wishes regarding birth

At around 30 weeks we will discuss the delivery. We often notice that it's reassuring to talk about this at an earlier stage; do let us know and we'll discuss the right moment for you.

Information regarding courses, how to deal with contractions and the postnatal period.

Advice regarding supplements based on orthomolecular knowledge.
Naturally, there are often many more topics we can discuss, we always make sure there is room for this. If you have a lot of questions, do let us know and we'll plan a double consult for you!
Birth
Postpartum
Birth control
Miscarriage
Wij zijn telefonisch bereikbaar op 020-2440431 We maken gebruik van een keuzemenu. Lees hieronder welke keus voor jou van toepassing is:
Wat is wat en wie krijg je aan de telefoon?
Keuze 1: SPOED
Je krijgt de dienstdoende verloskundige aan de telefoon (Astrid, Nikkie of Elisabeth)
Als de bevalling is begonnen
Bij bloedverlies welke termijn dan ook
Als je je zorgen maakt
Als je je kindje minder voelt bewegen
Ben je een collega? Toets dan 1 dan krijg je ons direct aan de lijn.
Keuze 2: telefonisch spreekuur
Tussen 9-13u hebben wij telefonisch spreekuur
Voor kleine vragen die ook kunnen wachten
Het aanvragen van de NIPT of combinatietest
Het aanvragen van een zwangerschapsverklaring
Het maken of wijzigen van een afspraak
Het plannen van een afspraak voor het plaatsen van een spiraal
Het kan zijn dat er meerdere mensen bellen en dan kan het zijn dat je in de wachtrij komt. Wij zullen je zo snel als mogelijk te woord staan. Spreek je liever een bericht in? Kies dan voor optie 3.
Keuze 3:
Direct een voicemail bericht inspreken,
als je bijvoorbeeld niet andere vragen hebt, maar iets aan ons door wilt geven
Alleen een zwangerschapsverklaring aan wilt vragen
Buiten telefonisch spreekuur belt en je afspraak wilt wijzigen
Je graag teruggebeld wilt worden
Ben je zwanger en wil je een afspraak maken voor een eerste controle? Via de website kan je aangeven wanneer wij je kunnen bellen voor het inplannen van een eerste afspraak, maar je mag je ook telefonisch aanmelden. Kies hiervoor optie 2, en indien na 13u optie 1.
Frequently asked questions
Is your question not listed here?